Shadow of the Tomb Raider (PC)
Old Price: EUR 59.99
EUR 38.89 Special Price
Na lageru
Region: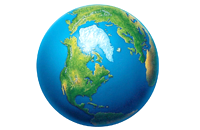 Old Price: EUR 59.99

EUR 42.99 Special Price

Old Price: EUR 59.99

EUR 38.89 Special Price

Old Price: EUR 69.99

EUR 50.99 Special Price
1. In the case of digital products which have already been sent, the return or refund is possible only as long as the acquired product keys have not yet been redeemed! After the product key has been redeemed on the associated activation platform, redemption is excluded since the product key can be redeemed only once.
2. Goodoffer24.com reserves the right to check the product key for validity within seven calendar days. If the test reveals that the product key has already been activated, Goodoffer24.com has the right to refuse payment, since the purchased service has been provided as agreed.
3. As long as the product has not been delivered, cancellation and refund is possible at any time, even after expiration of the 14 days.
4. Customers must inform us by means of a clear declaration by e-mail at service@Goodoffer24.com about the decision to cancel the order.
5. Other reasons for return may be faulty products such as invalid or already redeemed game keys. This must be reported to Goodoffer24.com within 14 days after receiving the delivery by e-mail to: service@Goodoffer24.com. Goodoffer24.com may ask customers to provide evidence for reported problems.
Goodoffer24.com will refuse to refund payments when game keys are reported as being redeemed already after the given time of 14 days after the delivery.
6. Refunds will not be issued due to your dissatisfaction with the product or if your computer does not meet the minimum Product requirements.
For full refund:
1. If customer bought a wrong game or do not want the game anymore, we can refund and take back the key within 14 days (Starting from the purchase date); but the key should not be redeemed.
2. If customer pre-ordered a game, and the key haven't been sent, he can ask for refund anytime before the delivery.
3. If the game key cannot be redeemed as usual, we will make a full refund our sent a replacement key after an examination of the problem.
Partial refund only happens:
When customer bought ≥2 games in one order, and if he asks refund for one of the game in this order,he will get partially refund of this order.
Please note:
If customer cancelled the order, we will pay for all the payments we have received from them, including the delivery costs (except for the additional costs resulting from the fact that you have chosen a different type of delivery than the most favorable standard delivery offered by us) Within a period of fourteen days from the date on which the notice of cancellation has been received by us. For such repayment, we try to use the same payment method you used in the original transaction, unless the payment service does not offer a direct way of refunding a payment in which case we will contact the customer to get information how we may refund the payment in other ways; in no case customers will be charged for these repayment fees.
We can refuse the repayment until we have validated the goods have been found to be in faultless condition; for game keys this means that they have not been redeemed.
If delivery has already been made, customer must immediately contact by e-mail with which they need to inform us about the cancellation.
If the already sent product keys have already been redeemed, reimbursement of the originally paid payment is excluded.
Buy Shadow of the Tomb Raider Game Key
Buy Shadow of the Tomb Raider game code and get your key for Steam activation within minutes via email! Use the key to access your highspeed download of your received game. Don't miss out this offer!
---
About This Game
Experience Lara Croft's defining moment as she becomes the Tomb Raider. In Shadow of the Tomb Raider, Lara must master a deadly jungle, overcome terrifying tombs, and persevere through her darkest hour. As she races to save the world from a Maya apocalypse, Lara will ultimately be forged into the Tomb Raider she is destined to be.
Survive and Thrive In the Deadliest Place on Earth: Master an unforgiving jungle setting in order to survive. Explore underwater environments filled with crevasses and deep tunnel systems.
Become One With the Jungle: Outgunned and outnumbered, Lara must use the jungle to her advantage. Strike suddenly and disappear like a jaguar, use mud as camouflage, and instill fear in enemies to sow chaos.
Discover Dark and Brutal Tombs: Tombs are more terrifying than ever before, requiring advanced traversal techniques to reach them, and once inside they are filled with deadly puzzles.
Uncover Living History: Discover a hidden city and explore the biggest hub space ever found in a Tomb Raider game.
---
System Requirements
MINIMUM:
OS: Windows 7 64 bit
Processor: i3-3220 INTEL or AMD Equivalent
Memory: 8 GB RAM
Graphics: Nvidia GTX 660/GTX 1050 or AMD Radeon HD 7770
DirectX: Version 11
Storage: 40 GB available space